January 2016 -- An important event for anyone concerned about the loss of cultural heritage due to wanton destruction: The Future of the Past: Digitizing Cultural Property in an Era of Destruction. A symposium associated with the exhibition The Missing: Rebuilding the Past will be shown at the Anya and Andrew Shiva Gallery at the John Jay College of Criminal Justice, City University of New York. The symposium will be held on Friday, January 22, 2016, at 3-5 pm and will include a demonstration of the immersive virtual reality project, Nimrud Rising on Friday, January 22, from 1-3 pm, and Saturday, January 23, from 1-5 pm at the Shiva Gallery, John Jay College, with entrance at 860 11th Ave., New York City between 58-59th Streets.
Nimrud Rising will be demonstrating (using an OculusRift VR headset) its immersive virtual reality re-creation of the recently dynamited Northwest Palace throne room at Nimrud, ancient Assyria (present day Iraq; see images below from the event). You can learn more about the exhibit, the symposium, and our VR demo on the HyperAllergic review and in the story prepared by American Television News and on various blogs, e.g., by ASOR and by Bonnie J. Gordon.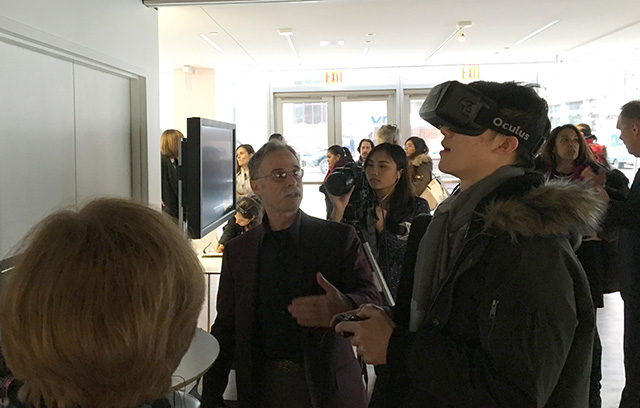 Experiencing Nimrud Rising.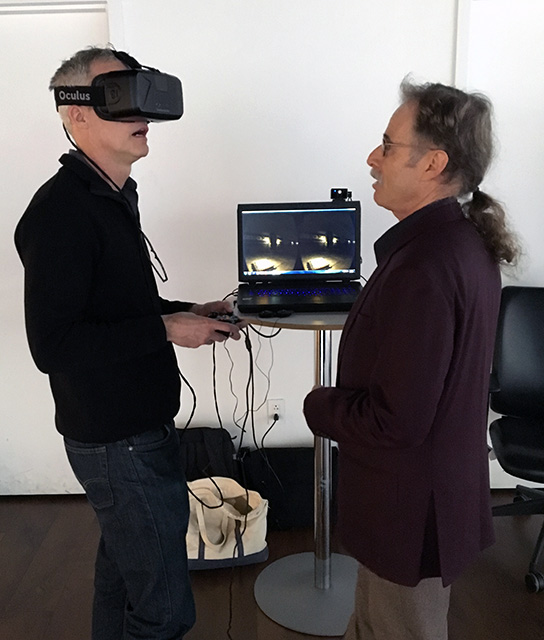 Experiencing Nimrud Rising.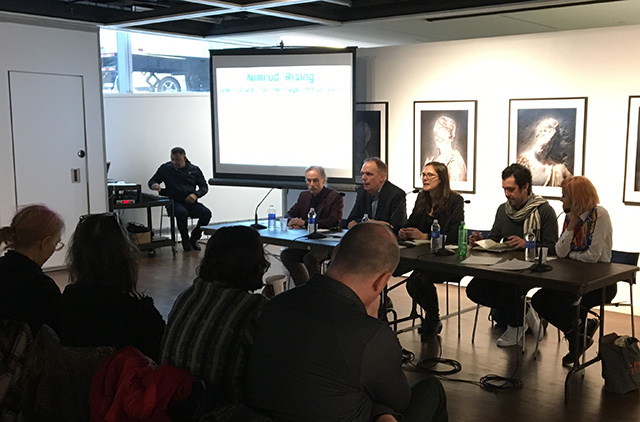 Symposium discussing the responses to cultural heritage destruction.