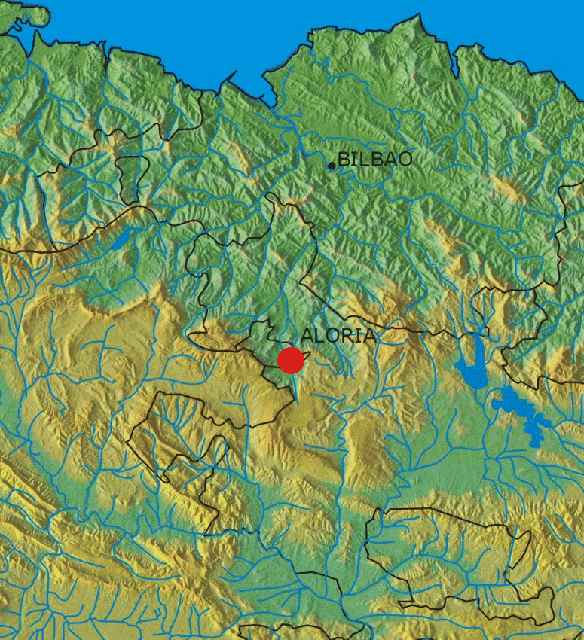 The Roman settlement of Aloria is located in the Orduña valley (see the map at the left; hover over to enlarge), where the Nervion river is born and whose riverbed has always been used as a communication route between the Alavan plains and the Cantabric Sea. As a proof of its importance as a crossroad Orduña held the customs house for centuries just because most of the merchandises coming from Castilla had to pass through that strategic spot (data here kindly provided by Juan José Fuldain).
This page presents the virtual reconstruction of a portion of a Roman villa found in Aloria (Alava – Spain). The purpose of the reconstruction is to serve as a graphic base to the ultimate publishing of the memories of the excavation, the monographic exhibition about such settlement that will be soon held at the Archaeological Museum of Alava, as well as the making of a video for the exhibition and its later visualization on the Internet.
The virtual reconstruction of archaeological settlements is lately becoming the easiest and most attractive method of transmitting the results of the archaeological interventions to the general public because they are easily understood by everybody. On the other hand, the process of virtual reconstruction of any settlement raises new questions about the openings, roofing, etc, that archaeologists were not used to answer so far, making the analysis of the structures found deeper.
The reconstruction of the Roman settlement of Aloria has an special relevance given the fact that it has been covered, thus being impossible to be visited anymore.